When I say summer, there are so many things that may come to your mind. But if you are an Indian origin, it is hot and sizzling sun and MANGOES are the two things that come to your mind. Right?! In India, Mango is referred as "King of Fruits", for it's taste and it's nutritional value. There are around 1500 varieties of mangoes growing in India. Each variety is unique in it's smell, color, shape and taste. Except for summer holidays and Mangoes, We, Indians don't like our summers. Though there are so many varieties of recipes with raw as well as ripen mangoes, Raw Mango Rice Recipe is a king of all recipes I would say.
Mango, Not a Seasonal Fruit Anymore
Thanks to the advancements in the Science and Technology. Now a days, we almost get every fruit round the year. There is nothing like seasonal fruits. The same goes with the seasonal produce, Mango. However, not all the varieties, but there are few varieties of mangoes are available round the year. Hence, you can relish their taste in raw, ripen, pickles, curries, rice varieties, cocktails, deserts and in many more forms round the year. Here is one of such Mango Recipe you would love to try
Raw Mango Rice Recipe
Serves 4 | Prep Time : 5-8 Mins | Cook Time: 25 Min
Ingredients: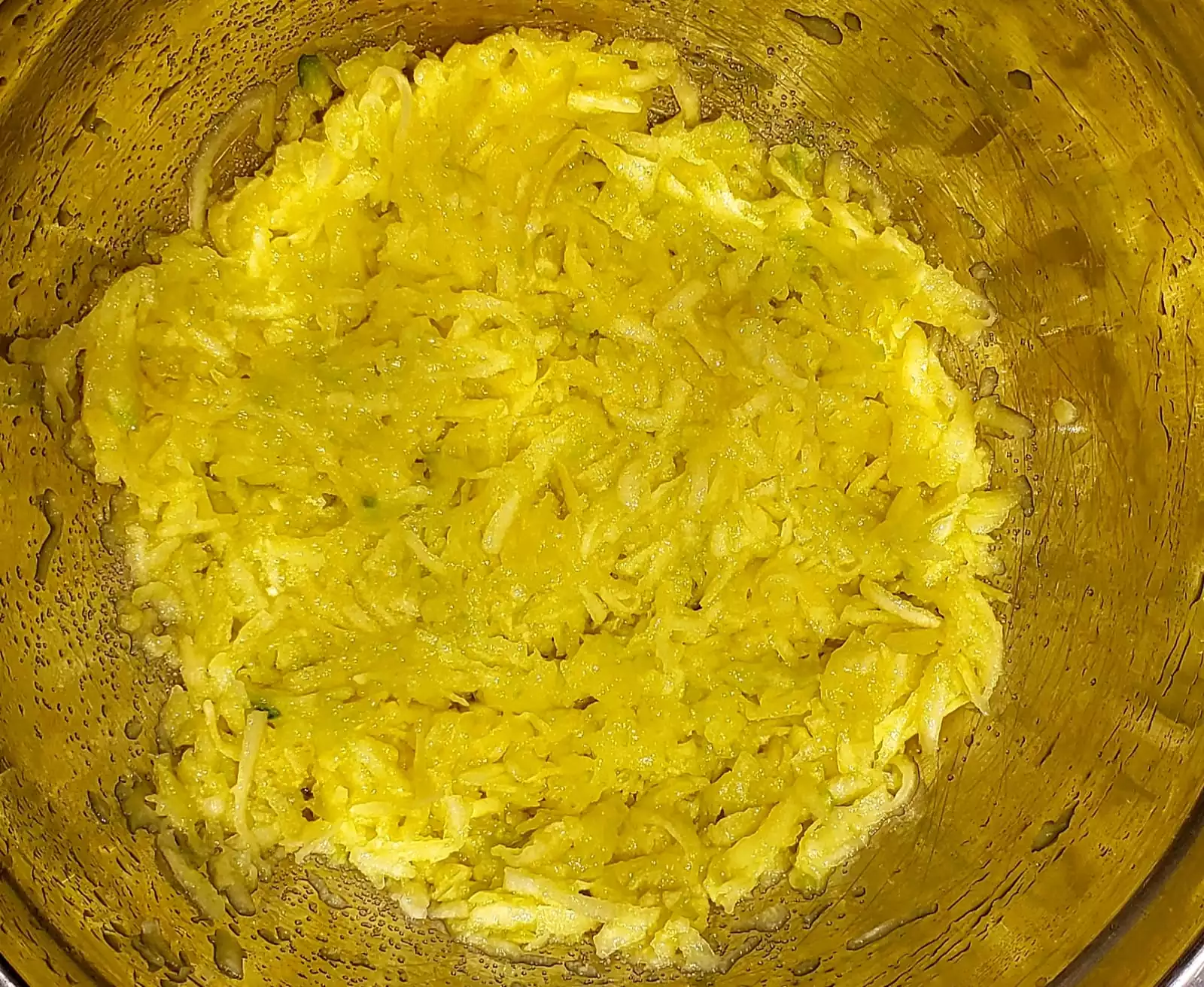 Finely Chopped Carrot : 1/2 Cup (Optional)
Pea Nuts : 1/2 Cup
Cashew Nuts : 1/2 Cup
Split Chick Peas (Chana Dal) : 1 Table spoon
Black Gram (Urad Dal) : 1 Table Spoon
Mustard Seeds : 1 Table Spoon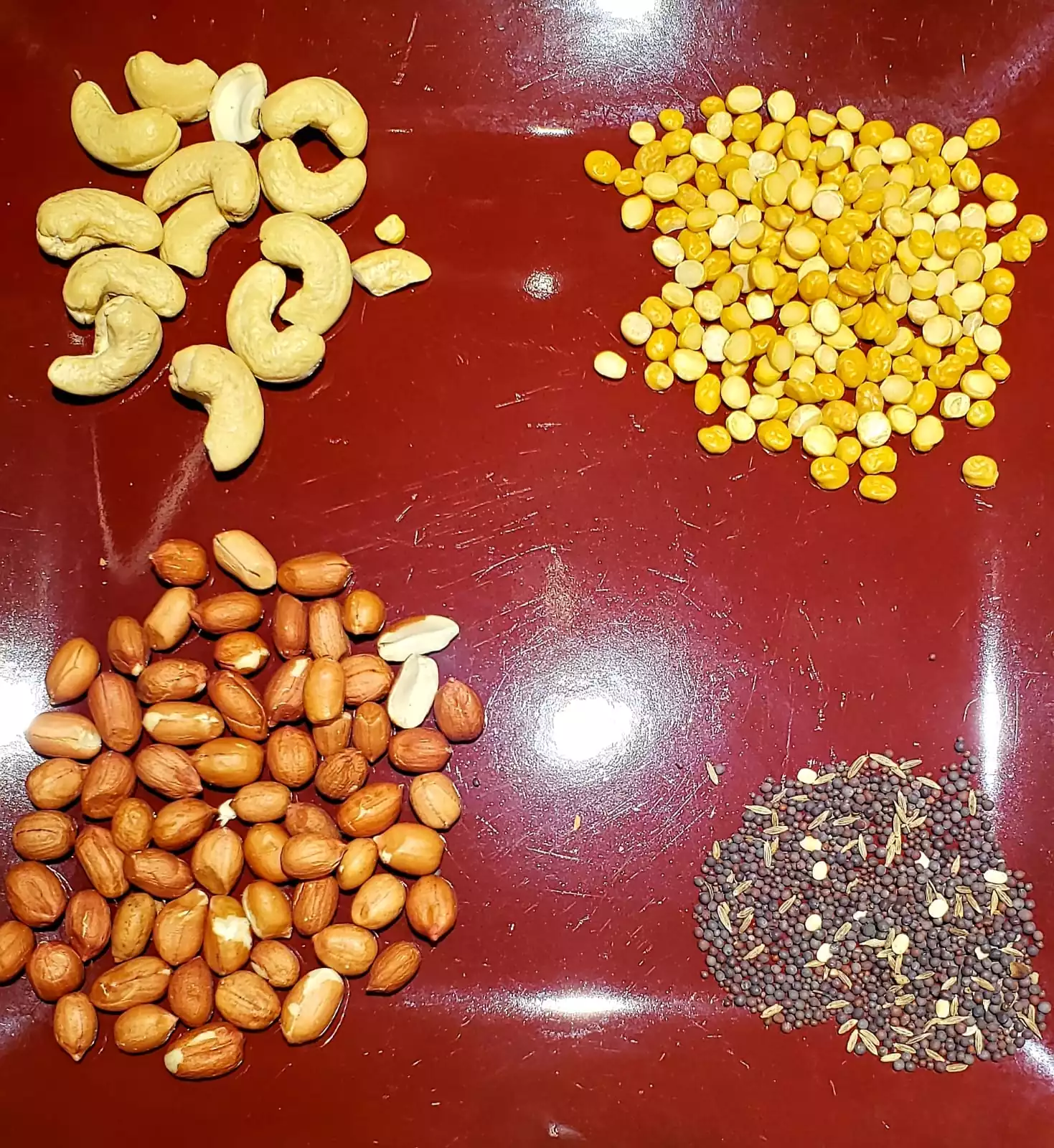 Red Chillies : 4
Chopped Green Chillies : 6 to 8
Curry Leaves : 10-15
Chopped Cilantro : 1/4th Cup
Lemon : 1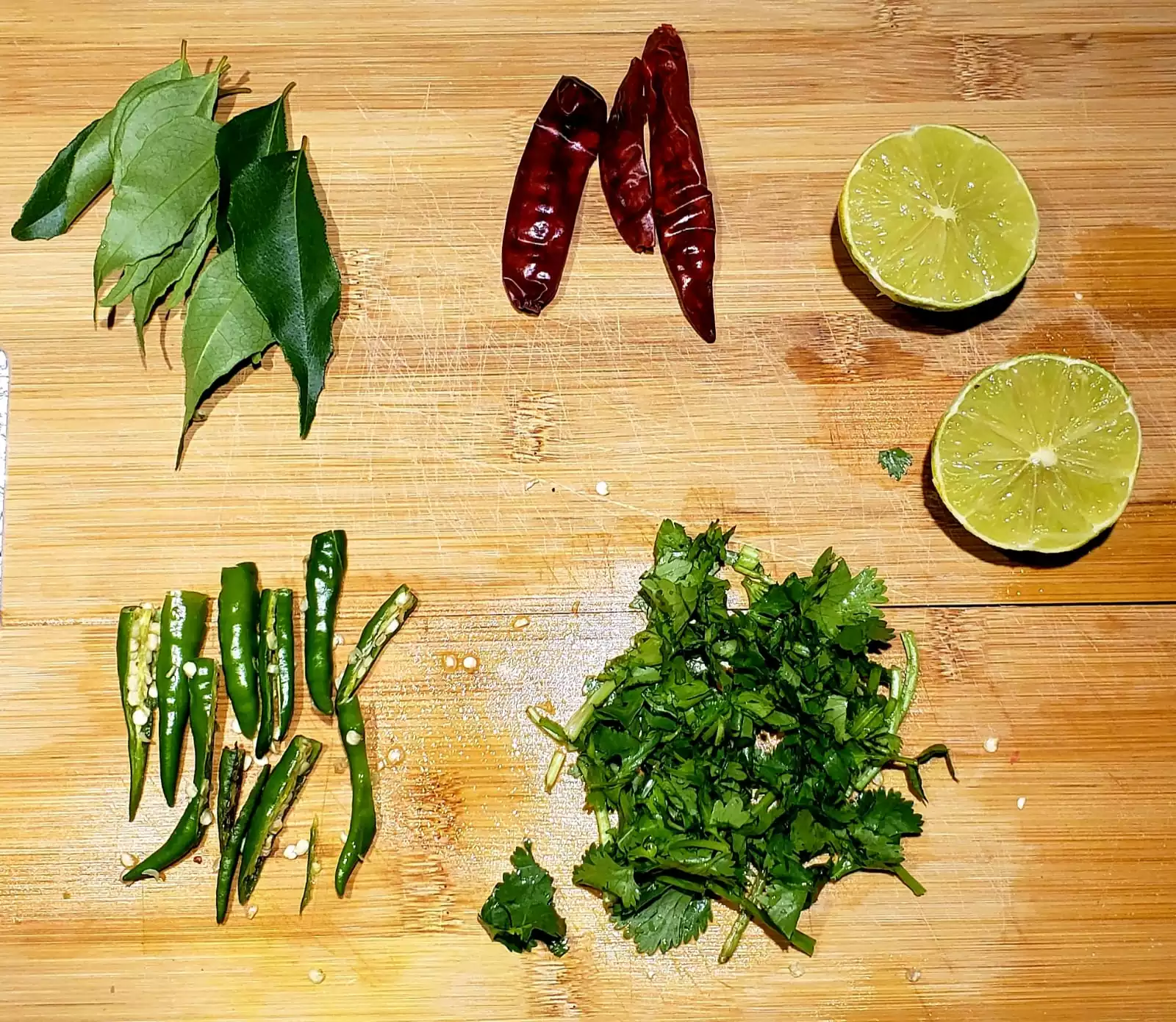 Salt : To taste
Turmeric : 1 Pinch
Asafoetida (Hing): 1 pinch (Optional)
Oil : 4 table spoons
Preparation:
Firstly cook the rice and let it cool for not more than 2-3 mins (While cooking the rice, add 1 table spoon oil and little salt)
Now add salt to grated raw mango
Spread the rice in a wider plate so that it is easy to mix the contents
Now add salt mixed grated raw mango, 3 chopped green chillies, 5-6 curry leaves and chopped cilantro to rice; keep it aside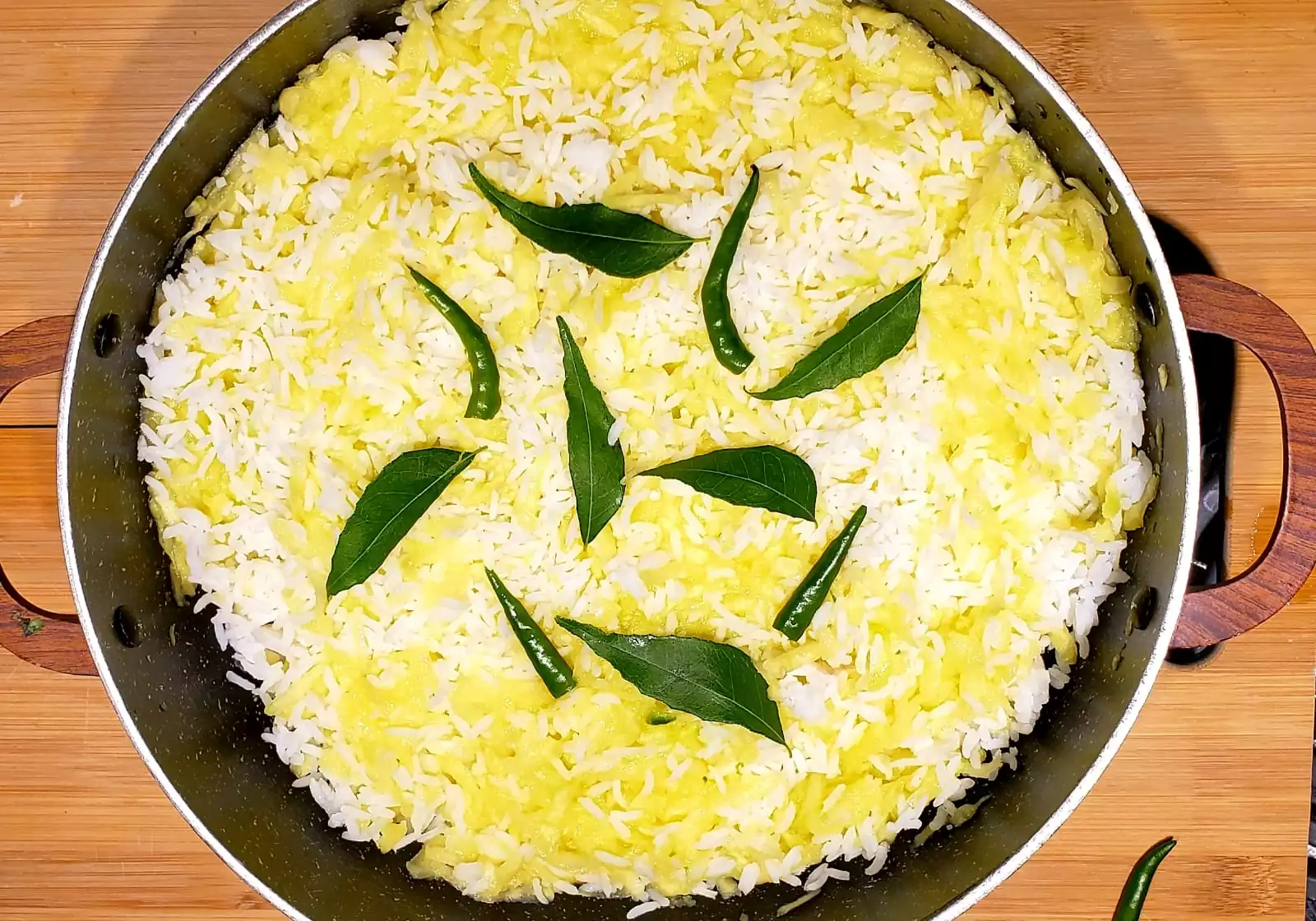 (Note : Adding Raw grated mango, fresh chopped green chillies and curry leaves to hot rice is a special twist you shouldn't miss trying)
For Tampering
Heat a pan, add 4 table spoons oil
Once the oil is hot, add pea nuts first, then add one after the other ; Red chillies – split chick peas (Chana Dal) – black gram – mustard seeds and finally cashew nuts
Once mustard seeds start to crackle and contents turn red and aromatic, add remaining green chillies and curry leaves ; fry for 10 secs
Add asafoetida (hing), switch off the stove, and then add turmeric
Immediately transfer all these contents into rice. Squeeze one lemon. A magic taste that your taste buds love, evolves when lemon sourness mixes with tangy mango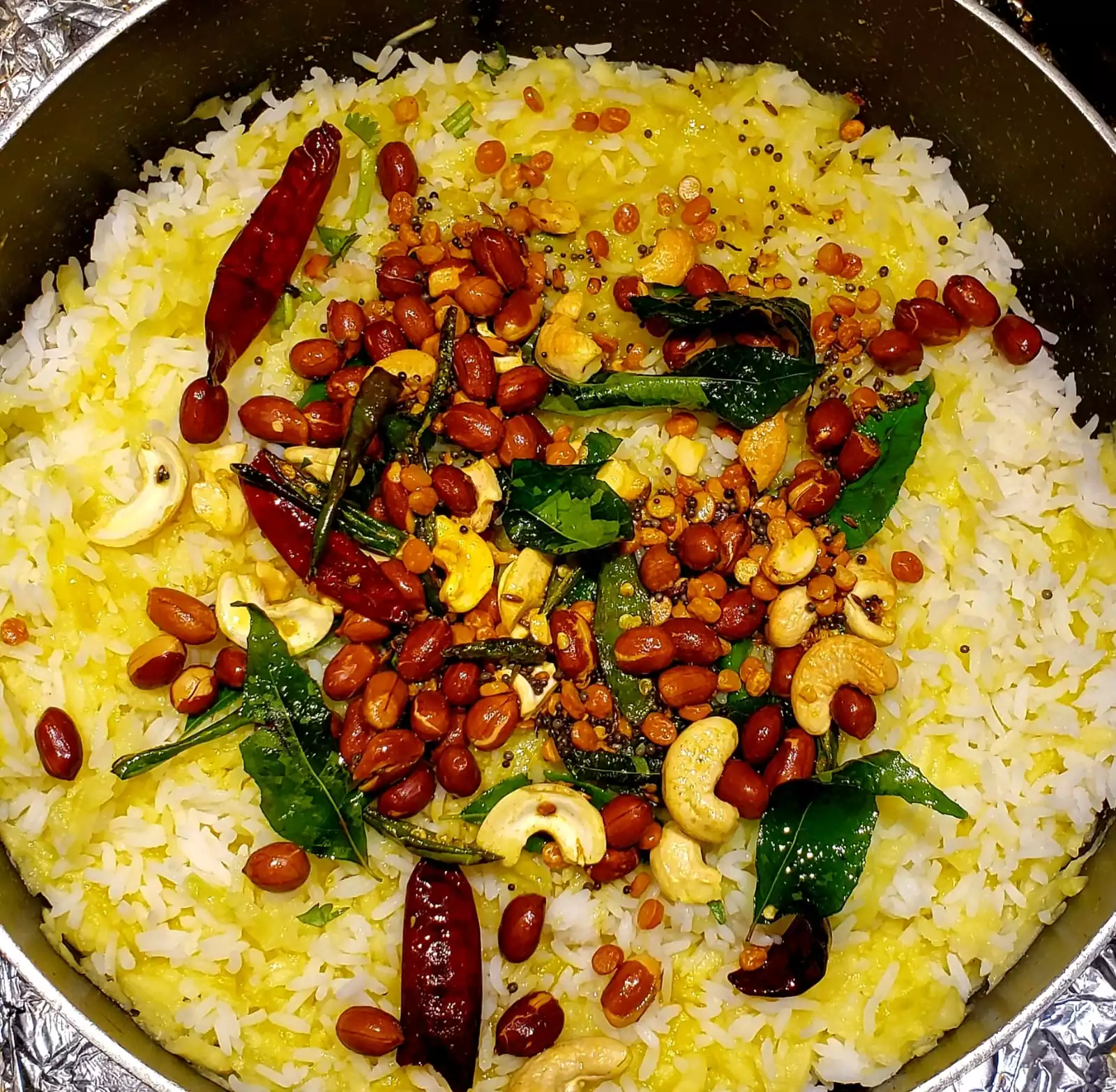 (Note: Make sure that rice is not hot not cold. If rice is hot, while mixing it breaks. If the rice is cold, contents wont be absorbed properly into rice. Hence make sure rice is warm)
Add finely chopped carrot. This is optional (Note: Don't grate carrot as it gives sweetness to the rice)
Now start mixing all these contents without breaking the rice. Add salt if needed
There must be some other recipe you have been following since so long. Try this one today and I am sure you will love it to own it.
---
Also Read:
Tasty & Healthy Sprout Recipes 
Tasty & Healthy Home-made Protein Powder
Yummy Omlette with Goodness of veggies