Windows 7 support is officially reached it's 'End Of Life Status' in Jan, 2020. Hence it became a matter of concern for Windows 7 users, as they must shift to Windows 10. Because, there is no more technical support, bug-squashing or security-updates to windows 7, leaving it more vulnerable to exploitation by hackers. Windows 10 license key costs $139 for a standard edition. Though it sounds like a bad news for Windows 7 users, here I have got some good news too: You can still get windows 10 for 'FREE' without breaking any rules.
Steps to Follow "To Get Windows 10 for Free"
Windows 10 was officially launched in 2015 and then a free upgrade was as simple as clicking on the "Get Windows 10" on notification prompt until July 10, 2016. After that it ended free upgrade offer to all it's users. However, it left a small loophole which we are going to use now to upgrade to Windows 10 .
Steps:
Click on Windows 10 Download link here
Click on 'Download tool now'. You will see MediaCreationTool2004.exe downloaded onto your PC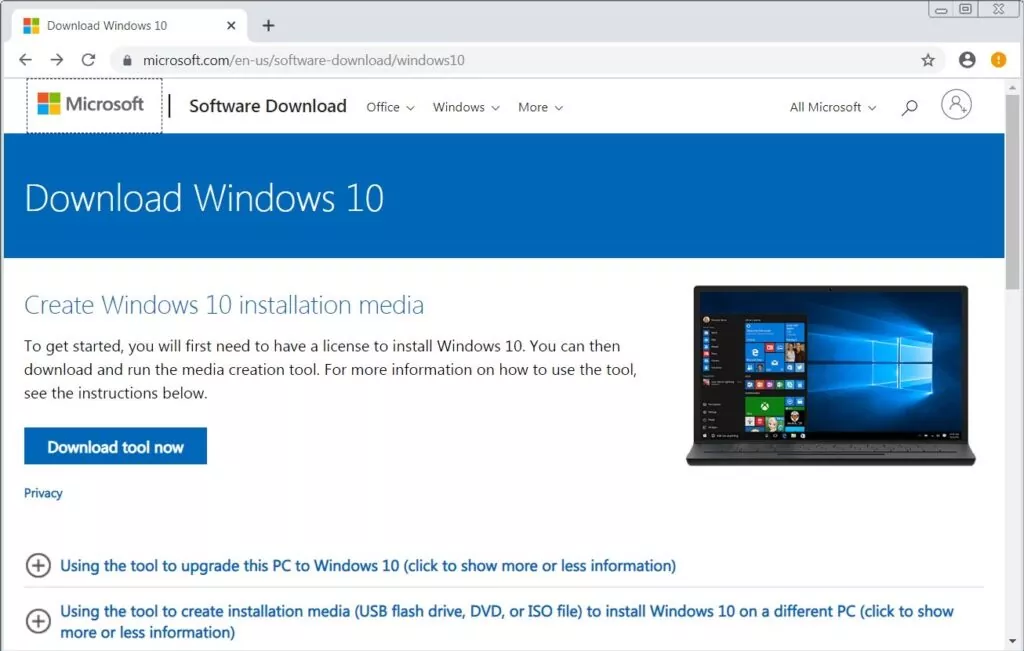 When download is finished, open the file and Accept the license terms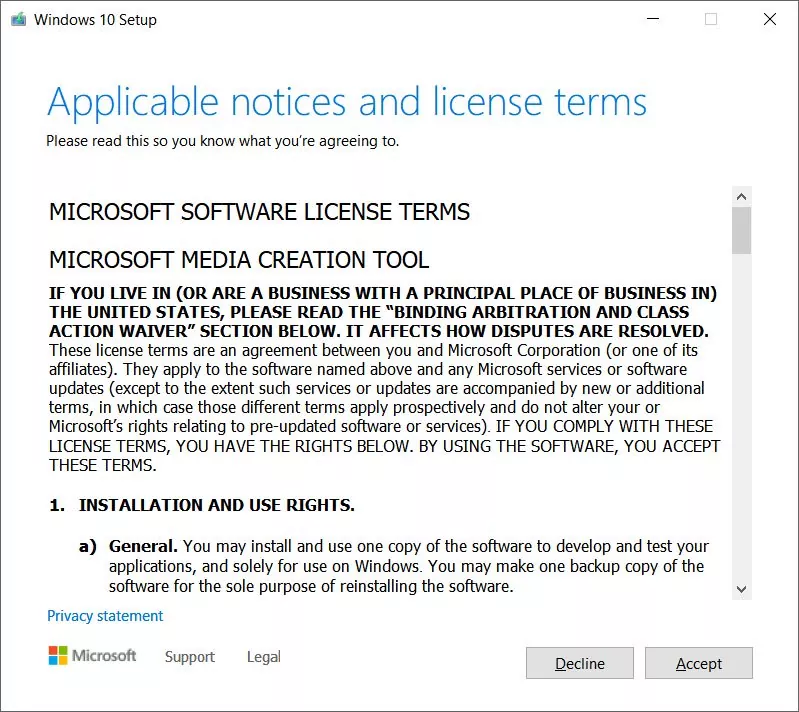 Select 'Upgrade this PC now' (Make sure you have a disk space of 4GB at least) and follow the prompts. Now the tool scans your PC to see if it is compatible and sometimes may show a list of problematic programs or hardware that stall the upgrade. If needed, uninstall the programs that cause concern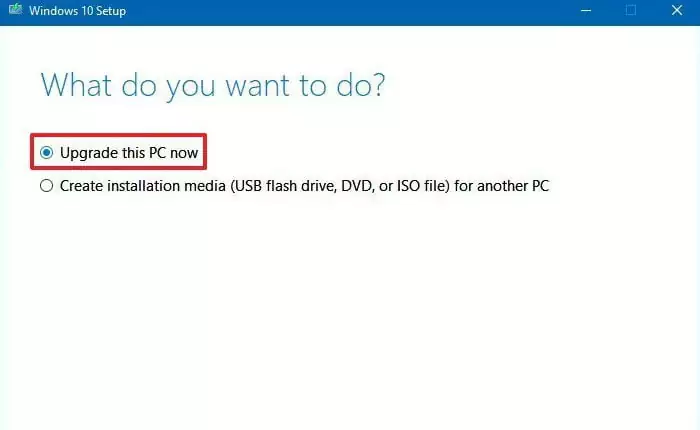 Choose 'Keep Personal Files and Apps'. Remember the installer always try to port over all the data that it can. However, because of the huge gap between windows 7 & 10, there might be some files that might not be compatible with Windows 10. Hence non-compatible files simply stop working. Keep this in mind and create a back-up or convert important data before you continue further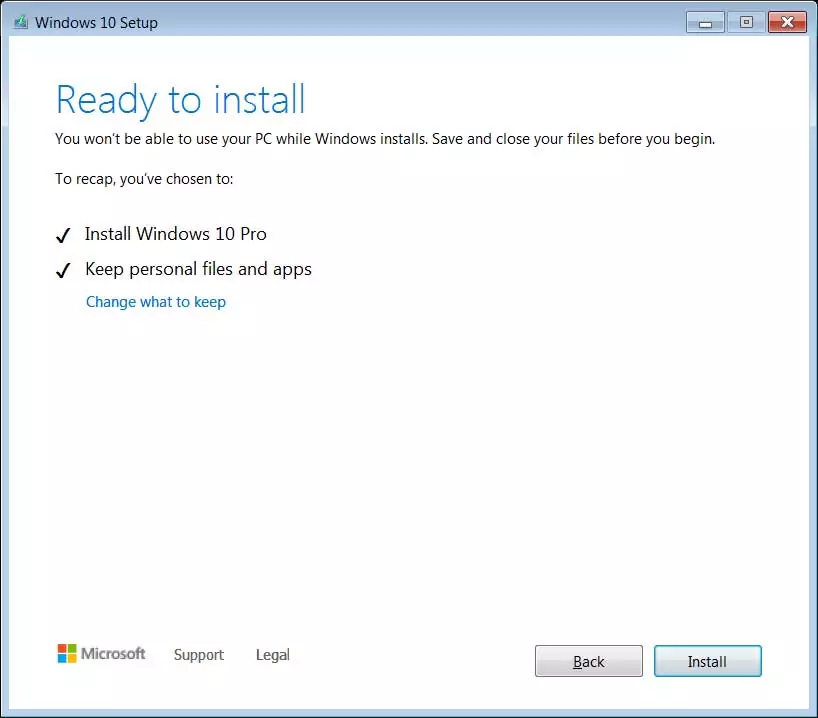 Now Click on 'Install'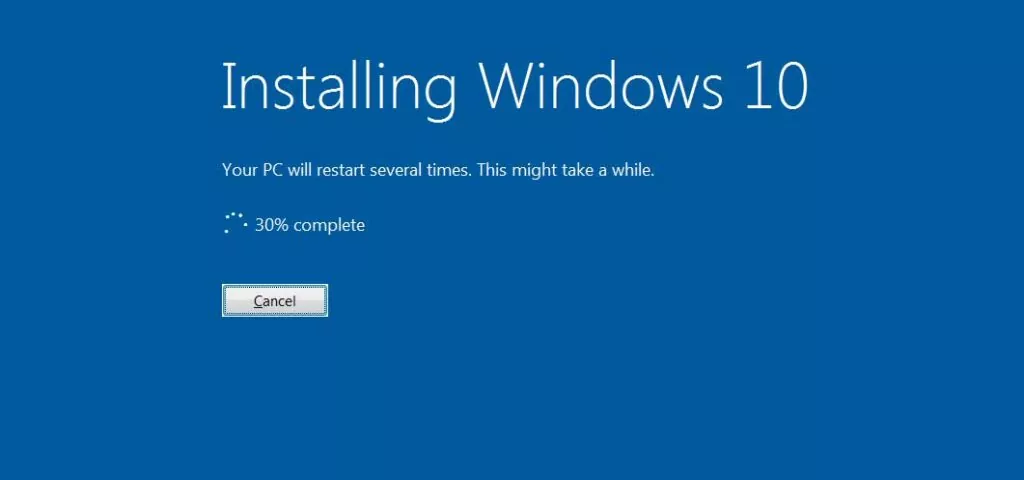 Sit back and relax as installation process takes some time involving restarts for multiple times. As a process of installation, it pulls existing Windows 7/8/8.1 digital key from your hardware.
Once installation process is completed, Open Settings >>> Update& Security >>> Activation. This activates your windows 10 digital license key if you have one. Here comes the trick. As you don't have Windows 10 digital license key, now Enter 'Windows 7 or windows 8/8.1 Genuine Product key.
Once the activation is done, open Settings >>> Update & Security >>> Activation to check the license has been activated successfully.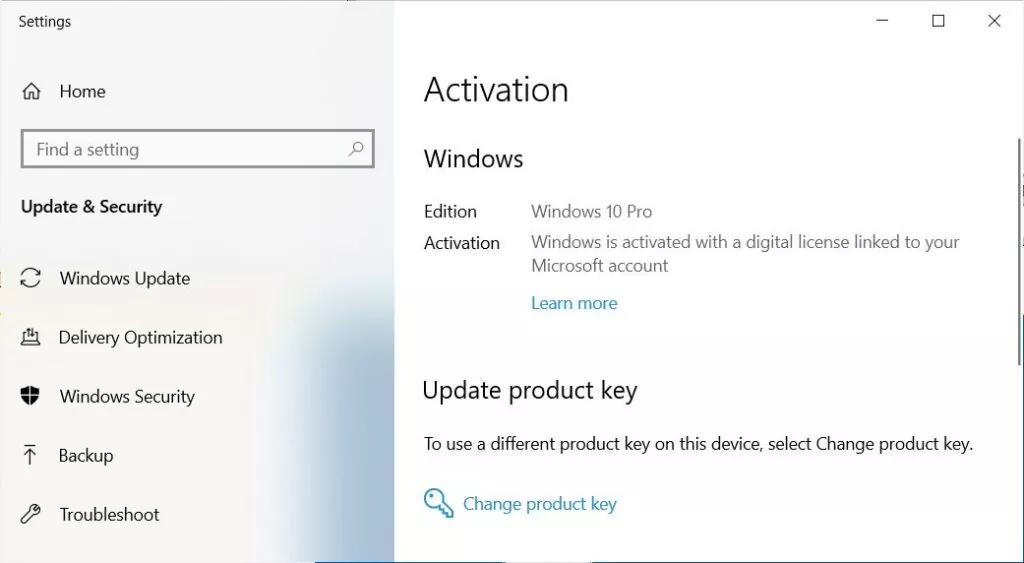 (A Tip: If you don't have windows 7 or 8 legal copy, buy one at a third party retailer for a fraction of the windows 10 license key cost. Choose the license carefully as Home licenses upgrade to windows 10 Home and Pro licenses upgrade to Windows 10 Pro)
(Note: Windows 10 license ties to hardware. Even if you format your PC for any reason, Windows 10 will reactivate automatically. However if you change multiple components in your PC as a part of an upgrade, it considers your PC as a new one and refuse to register the license automatically. So please be aware)
Bottom Line!
Though Windows 10 is still facing some problems, as Microsoft is no more supporting windows 7 technically, fans have to ditch Windows 7. Data safety is the major concern for most of the users who are making a shift to Windows 10. However, a shift comes with a cost of $139 is a worrying factor for most of the users. If you are a user having valid license key of Windows 7/8/8.1, you can still upgrade to Windows 10 for Free.
Frequently Asked Questions
Do I need a Windows 10 License Key to Upgrade?
No. You don't need a license key of Windows 10 to upgrade from Windows 7/8/8.1
How can I upgrade to windows 10 without license key?
There is a loophole that Microsoft left open. As long as you are a licensed key holder of windows 7/8/8.1, you don't need windows 10 license key. You can use windows7/8/8.1 key to upgrade
I don't have windows 7/8 license key? Can I still upgrade to windows 10?
No. You can't. Buy a license key of windows7/8 from any third party retailer at a fraction of windows 10 cost. Though they are ways to upgrade without license key, I don't recommend. Because you don't get any support from Microsoft in case you face any data loss.
I am using Windows 8. Can I still upgrade to windows 10?
The above process works for windows 7/8/8.1
How much GB do I need for installation process?
You need minimum of 4 GB
Do I have to create a back up before starting installation of windows 10?
Usually installer ports all your data. However, considering the gap between Windows 7 and 10, some files might not be compatible with windows 10. Hence having a back up saves you from unexpected surprises later. Windows 8/8.1 keeps all your data safe
I don't like windows 10. What happens if I continue to use windows 7?
Remember, more than anything, you need your data to be safe. As Microsoft officially ended it's support to windows 7, your PC is vulnerable to exploitation. Hence it is recommended to upgrade to windows 10 if you want your date to be safe.
---
Also Read:
How To Stop Windows 10 From Automatic Deletion Of Files From Recycle Bin
Schedule Recycle Bin To Empty itself in Windows 10
How To Recover Permanently Deleted Files From Emptied Recycle Bin in Windows 10
Happiness is "Upgrade at Zero Cost"