There are around 100,000 hair follicles on the human scalp. Out of which, around 50-100 hair shafts fall each day, which is considered normal. In the place of fallen hair, new hair develops which is called Hair Regrowth. Hair Regrowth decides the volume of hair. It is not the Hair Fall, but lack of Hair Regrowth is the real culprit behind Hair thinning. Blame it on our food habits, life style or stress, hair thinning is a growing concern of current times among everybody.
Resorting to ancient Indian home remedies is the proven effective way to treat it naturally. If we observe ancient Indian techniques, there are so many ingredients that are used in hair Care. Among all, Fenugreek seeds have a special mention. They are extensively used to treat Indigestion and Hair Fall problems beside spicing up regional delicacies.
Fenugreek Seeds are a storehouse of Folic acid, Vitamin A, C and minerals like Sodium, Calcium, Potassium and Magnesium. It's high protein, Thiamin and Niacin contents are known to help in treating Hair thinning and Dry scalp. They are also beneficial in moisturising the hair and adding luster to it.
In this article, we are going to list out some Hair Packs & Oils using Fenugreek seeds for Hair growth.
Fenugreek Seeds Oil for Hair growth:
Fenugreek seeds do wonders in hair regrowth if mixed with Natural oils.
Take 100 ml of

Coconut/Sesame seed/Mustard Oil 

of your choice

Add 2 tablespoons of Fenugreek seeds to it. Leave it for 2 days
After two days, apply it to the roots,
Leave for 30mins, wash with mild shampoo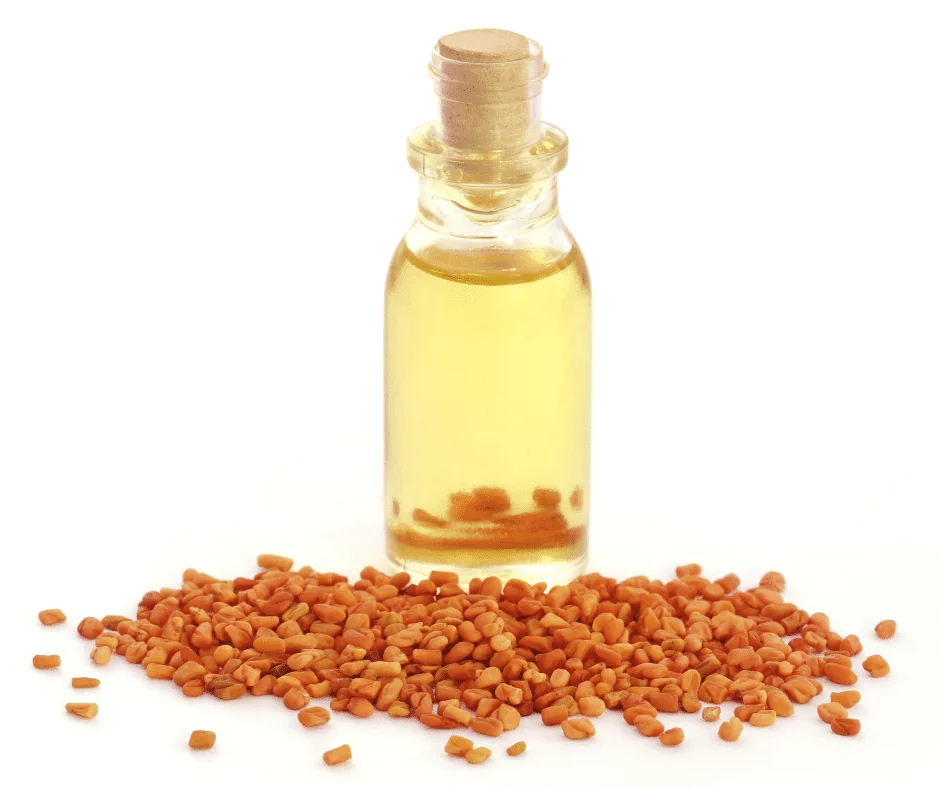 (Note:You can store this oil for up to 6 months. To see the positive results, you need to use oil for minimum of 1 month. Works the best)
Fenugreek Leaves as Hair Conditioner: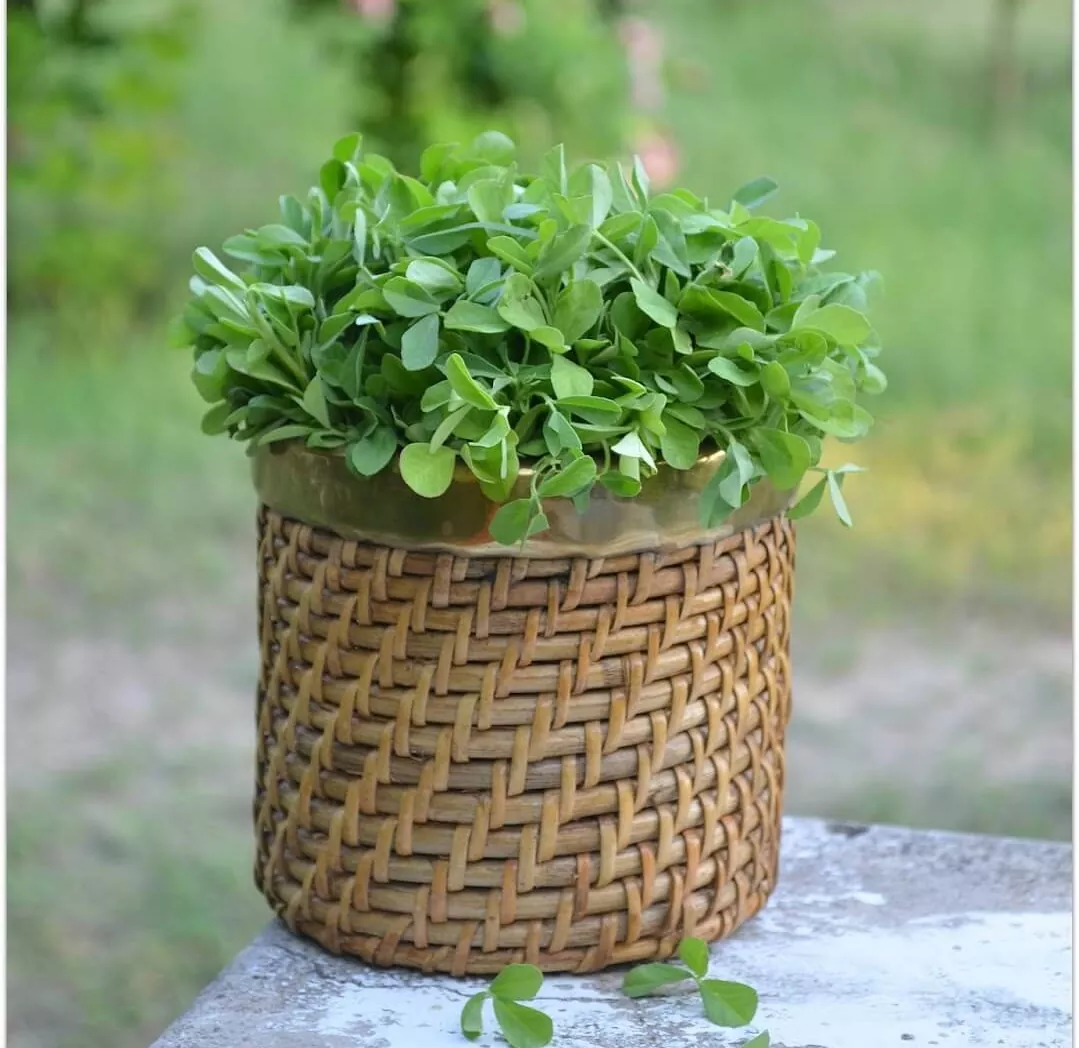 Take 2 bunches of Fenugreek leaves along with roots
Soak them in water for 10 mins and wash properly to remove all the dirt off the roots.
Put them in a Mixer and make a fine paste (No need to add water)
Strain it and remove all the pulp. A smooth and watery consistency paste will remain
Add 2 table spoons of Chick Peas Flour (Gram Flour)/ Rice flour to make it a paste.
Apply this paste to scalp and to the length of the hair
Leave it on for 30 Mins till it becomes dry. Wash it with normal water ( Don't Shampoo)
Results will amaze you. You hair looks extremely bouncy, silky and lustrous. You can use this mask once in a week.
Fenugreek Protein Hair Pack
Take 2 tablespoons of Fenugreek seeds and soak them in water overnight (6-8 hours)
Take 2 tablespoons of Split Chick Peas (Chana Dal) and 2 tablespoons of Split Pigeon Peas ( Toor Dal) and soak them overnight in water (6-8 hours)
Blend all three ingredients together and make a fine paste
Add half slice of lemon to the paste
Apply it to the roots and to the lengths of your hair
Leave for 30 mins or till it becomes dry
Wash with regular water. (Don't Shampoo)
Fenugreek, Chick peas and Pigeon Peas are rich in protein and aid in hair regrowth. Lemon reduces the itching and repairs the dry scalp. This pack works for regrowth and as an excellent conditioner.
Conclusion:
If you are one among those, who is a victim of hair fall and hair regrowth problems, Fenugreek seeds are your one stop solution for all your hair Care problems. Apart from having underlying genetic issues, these seeds work like a magic in giving that bounce and shine back to your hair.
Try today- These Tiny Seeds leave you Awestruck
---
Also Read:
99% Hair fall issues are curable. Read to know facts
Top 4 simple hair care tips for long and beautiful hair