Do you know the features that make leather bags a very travel-friendly option? If you don't know about it, then you will get to know about it in this article.
The reasons that make these bags much sought after are:-
Provide ample space
Have great styles
Have a lot of functions
Last longer
So, read below to know what makes these leather bags so popular.
The travel-friendly features of leather computer bags are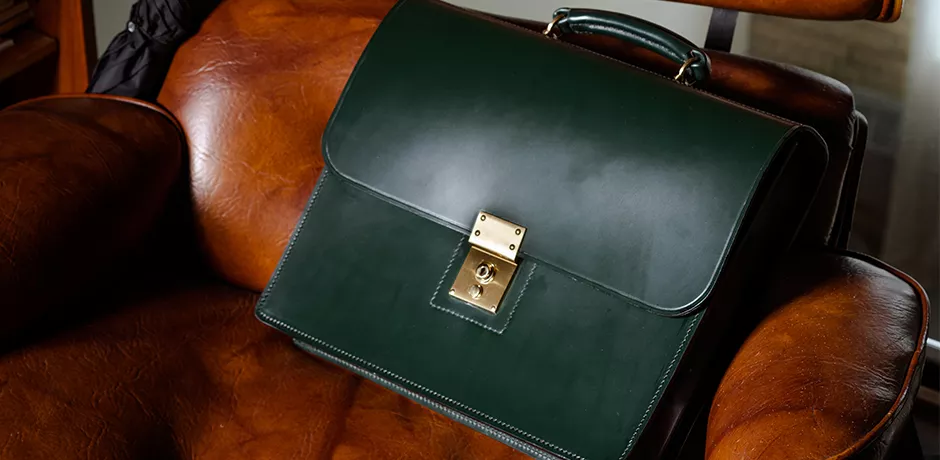 Durability
One of the best features of leather bags is that they are durable and long-lasting. Very high-quality leather is used in its making, which can last long and can survive the wear and tear caused by regular travel. The craftsmanship with which they are made and the material which is used in their making are of excellent quality. It ensures that your laptop and all the other important things in the bag remain safe. Moreover, these bags age very well and become more beautiful with time.
Organization
The people who travel a lot understand the importance of good organization in their travelling bags. The leather bag offers a lot of compartments and pockets that have enough storage. Additionally, they have internal and external organization options. In an internal organization, your most important items can be kept, whereas, in an external organization, the most frequently used items can be kept.
Also Read: How to Unleash Your Style with These Top 5 Clothing Brands
Elegance
The leather bags are known for their elegance, class, and beautiful designs. It is an excellent choice for working professionals who frequently travel. This bag can be a perfect companion for your meetings or corporate events.
A lot of pockets
These bags come with a lot of pockets and compartments. These spaces can easily accommodate all your essential items for your travel. For e.g., you can carry your digital devices, chargers, books, and other items of daily use. So, these bags can really help in carrying a lot of items.
Laptop compartment
A separate laptop compartment is given in these bags for easy and safe carrying. A laptop has become an essential item to carry nowadays. This compartment really helps business professionals and corporate employees to carry their laptops even while travelling.
Slip-in pockets
These pockets can come in a lot of handy to carry small items like cables, boarding passes, or passports. The items that are placed in these pockets remain safe, and you can access them easily as well. It can really help when you visit an airport to travel further.
Back panel
Most leather bags are made with a back panel that can get over the handle of the rolling luggage. It helps a lot to place your bag on top of your suitcase. This feature is really beneficial for moving through the airport quickly.
Water-resistant
It is a definite possibility that your bag is exposed to rain and other harsh weather conditions while travelling. But you can have a sigh of relief as these bags are water-resistant. Although leather is a water-resistant material, still, there are a lot of coatings added to the bag while it's manufacturing. It protects your essential items in the bag from water spillovers and rain.
Separable shoulder strap
The leather bags also come with separable shoulder straps. With its help, you can carry the bag with its handle or use the shoulder straps. It will definitely give you a very relaxing travelling experience.
RFID protection
These bags come with inbuilt RFID protection. This security feature helps in blocking unauthorized access to your essential items like a credit card or a passport. It is very assuring as you know that your essential items are safe.
Padded straps
The facility of padded straps is also available in these bags. It provides a lot of comfort, which makes carrying the bag very easy while travelling.
Back panel
Leather bags also consists of a back panel for proper ventilation. These panels increase the flow of air, which makes it very relaxing. It helps travellers who are going to warm places or the ones who have to walk long distances.
Also Read: How to Find Business Ideas with a Lot of Potential
Featherlight:
The best part of leather bags is that they are lightweight. The manufacturers take extra effort to make these bags featherlight. For this, they use cutting-edge technologies and specific materials. It helps the travelling folks a lot as they can carry the bag for a long time easily.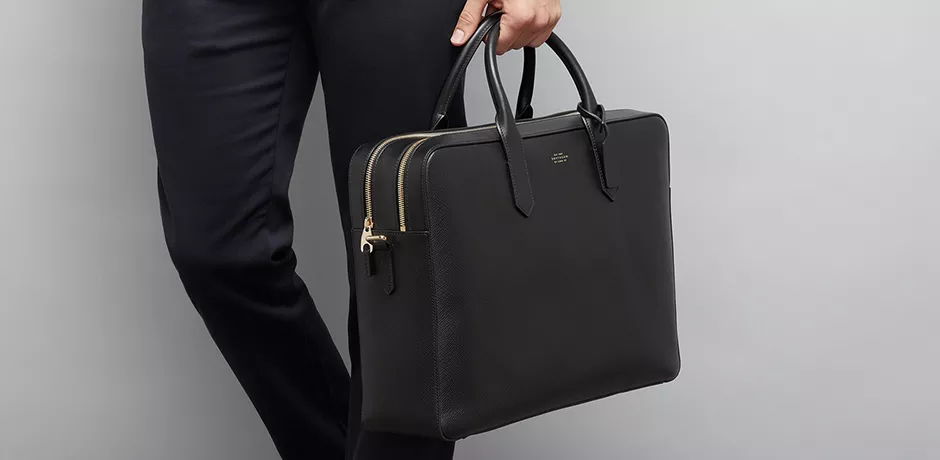 Wrapping Up
The thirteen features that are listed above really prove that these leather bags are so helpful for travelling. Whether you are a business owner or a corporate employee, these bags will really prove to be your best investment for travelling. So, consider the above-listed features and buy the best leather computer bags today. 
FAQs
Are leather bags available in different styles?
Yes, leather bags are available in a lot of different styles. Some of the styles are briefcases, modern, and sleek. You can choose any one of them based on your specific needs.
Can leather bags be used by both men and women?
Leather bags can be used by both men and women easily. These bags are designed to be very versatile.
Are leather bags spacious enough to carry all my essential items, gadgets, and accessories?
Yes, leather bags are very spacious. They can easily carry gadgets like a laptop, a smartphone, and even an Ipad. Moreover, they can also carry all your essential items and accessories because of the ample space that these bags have.
Can these bags protect my laptop from the rain while travelling?
The leather bags are made in such a way that they will definitely protect your laptop along with all your accessories from the rain. Special coatings are applied to the bags to protect them from rain or spilled water and to make them water-resistant.
Are these leather bags really lightweight?
Yes, these bags are featherlight. The materials that are used in these bags, along with the technology that is used for their manufacturing, make them lightweight. You can travel easily for long distances, and you won't feel its weight even for a second.
As the driving force behind WikiPluck, I am dedicated to curating and sharing insightful knowledge across a spectrum of subjects. From technology trends to Business advice, WikiPluck strives to be a go-to resource for those seeking to enhance their understanding and make informed decisions.
Join me on this journey of discovery and enlightenment as we pluck the gems of wisdom from the vast landscape of knowledge.