Email marketing is one of the most effective marketing strategies for eCommerce brands. It is second only to SEO and content marketing in terms of return on investment. A study by Litmus shows that email marketing campaigns can generate as much as $36 returns for every dollar spent.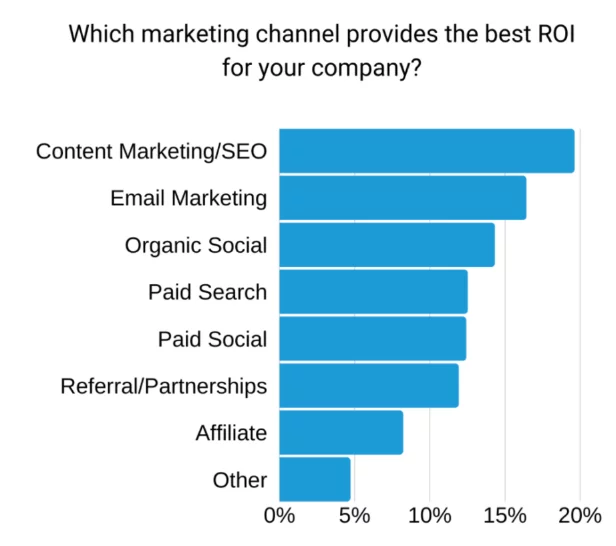 Email marketing is a very versatile channel. It is a communication channel you can use in various ways for different purposes. You can use it for research, customer engagements, sales, promotion, content marketing, and more. Let's look at five ways to use email marketing for your eCommerce brand.
Also Read: Why SEO Marketing is Important For Your Online Business?
Segmentize the Audience
An ecommerce brand attracts a variety of customers. They would have different behaviors, interests, and preferences. Audience segmentation helps you focus your email marketing campaigns on particular attributes of your target audience.
Even a single product can appeal to different types of people in different ways. For instance, people who visit beaches use sunscreen to enjoy the location without worrying about sun exposure. On the other hand, city dwellers use sunscreen to protect their skin during everyday activities.
You can segmentize the audience based on various criteria. Here are a few commonly used attributes to segmentize audience for eCommerce:
Demographics

Geographical Location

Psychographics

Interest-Based

Behavioral

On-Site Activity

Previous Purchases

Social Media Activity

Web Searches

Actions on Competitor Website
You can then design the message of emails based on the targeted segment. This will help you specifically target the receiver's paint points or desires. It will improve the likelihood of conversion through email marketing.
Personalize Emails
Personalization has a huge impact on email marketing campaigns. By adding personalized elements, you can increase the open rate, click-through rate, customer satisfaction, conversion, and more. These elements make the customers feel that you are addressing them directly, instead of broadcasting a message to a wide audience.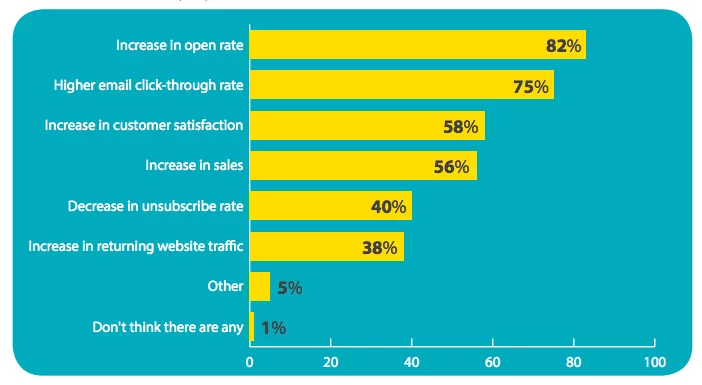 Some of the common personalization elements for eCommerce customers include:
Name

Interests

Preferences

Pain Points

Previous Purchases

Website Activity
You can use insights from audience segmentation to personalize emails. For example, if your eCommerce brand has hair care products. You can send personalized emails to customers who have purchased products to solve dandruff problems. These emails can include tips on how to best use the product and suggest other products that can help them solve their problems faster and better.
Personalization can not only help you improve the results of your email campaigns but also help build better relationships with customers. This tactic allows you to cater to each customer based on their specific attributes. 
Send Cart Abandonment Emails
All eCommerce websites face a lot of abandoned carts. Customers add products to their carts and proceed to check out. But, for some reason, they leave the website without making a purchase. Some of the most common reasons for cart abandonment include additional costs, slow shipping, lack of trust, complex checkout process, website errors, etc.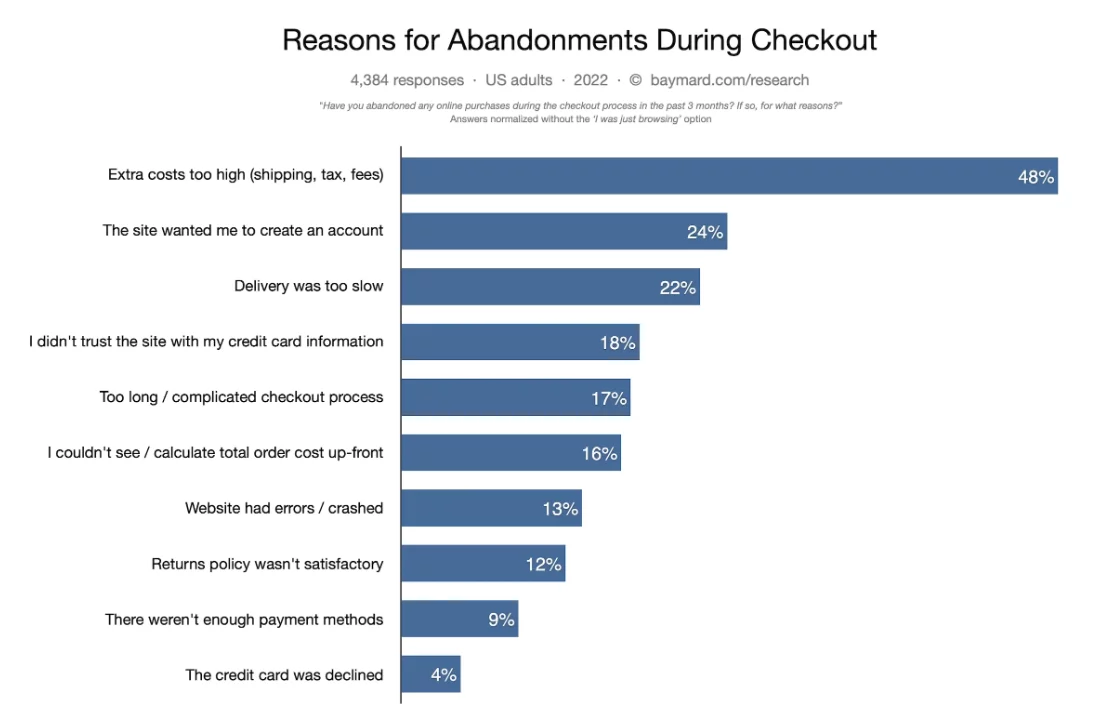 On average 69.99% of carts in eCommerce are abandoned before purchase. But, email marketing can help you retrieve these visitors and lead them to conversion. You can use email marketing to survey common cart abandonment reasons among your customers. Then you can send retrieval emails to show customers how you have resolved their problems and lead them to conversion.
For example, you find people are abandoning carts because of long delivery times. Then you send emails highlighting express courier services that facilitate fast delivery.
Such emails can help you convert lost customers. Cart abandonment emails have an average open rate of 45%, a click-through rate of 21%, and a conversion rate of 10.7%. These emails can help you increase eCommerce sales and improve customer engagement with the brand.
Also Read: Email Marketing: Hard Bounce vs. Soft Bounce
Use Email Marketing for Cross-selling
You can use email marketing to sell more products to customers who have already purchased something from you. Cross-selling emails include products that are relevant to the customer's previous purchase. For example, you can promote your conditioner to a customer who has already purchased shampoo from your eCommerce store.
You can also use email marketing to initiate product subscriptions post-purchase. In the same example, you can offer a product subscription to the customer based on the average use cycle of the shampoo. 
This email marketing strategy can help you engage the customer further with the brand. It can help you improve brand loyalty. On average, this email strategy has a conversion rate of 6.85%. It can help you increase the average order value as well as the customer lifetime value.
Send Customer Re-engagement Emails
Re-engagement emails focus on building a relationship between the customer and the eCommerce brand. It is a way for the brand to communicate with the customer after a purchase. These serve to remind the customer about the brand, encourage communication, and increase sales.
Here are a few types of re-engagement emails you can send to your customers:
Emails for product reviews or brand experience

Emails for customer survey

Emails for referrals

Emails for discounts, offers, and promotions

Emails for life events

Emails for cross-selling, up-selling, or re-selling

Emails for social media or website blog engagement

Emails for cart or wishlist revival
When it comes to re-engagement emails, you must remember that the purpose is to extend the relationship between the brand and the customer. All of these emails may not lead to purchases. But, they enhance the relationship with the customers. 
It helps you ensure that the customer does not switch to competitors. The aim of this type of email marketing campaign is to increase lifetime value and brand loyalty. Hence, each re-engagement email should add value to the customer experience. Merely reminding the customer about the brand to make a purchase is not enough.
For example, you should also offer some benefits to existing customers if you are sending them emails for referrals. Similarly, you should share blogs or videos on the benefits of using a set of products together if you are sending emails for cross-selling. 
Also Read: 10 Digital Marketing Tips to Grow Your Business Fast
Conclusion
Ecommerce businesses can benefit from email marketing in several ways. It can help raise brand awareness and bring new customers to the eCommerce website. You can also use email marketing to improve sales, increase order value, and enhance customer experience.
Emails are among the most effective marketing channels for eCommerce marketing. It helps you reach a variety of existing and potential customers at far cheaper rates compared to most digital advertising channels. Email marketing also allows segmentation, personalization, and automation to a great extent. This helps you generate better results with less effort and investment.
As the driving force behind WikiPluck, I am dedicated to curating and sharing insightful knowledge across a spectrum of subjects. From technology trends to Business advice, WikiPluck strives to be a go-to resource for those seeking to enhance their understanding and make informed decisions.
Join me on this journey of discovery and enlightenment as we pluck the gems of wisdom from the vast landscape of knowledge.