You want to access a website. It is asking you to register using Mobile Number
You never wanted to share your personal phone number with anybody and later get irritated with those Marketing calls
or
Your Phone has stopped working
or
You have access to the web only
or
You don't use a phone at all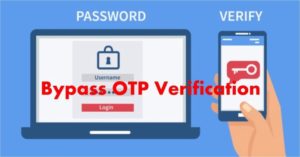 A simple solution for all your problem is here. We present you the details of the websites that provide you Mobile numbers on which you can receive One Time Passwords to get the access to any website you want. All you need to have is a computer or Mobile device and internet connected to it.
Below are the list of websites
This site has list of 9 numbers. It also provides information on number of received messages in last 24 hours. It is suggested to choose the number that received lesser messages.
There will be a list of 4 different numbers and the site updates numbers on monthly basis. You can pick any one number upon which you will get OTP message. Sometimes, you won't receive a message on the number you choose. This might happen if many users use that particular number before you, for that reason it might have been blocked by websites. Worry not. We have other websites that provide similar services.
In general, Online verification is done by sending SMS or Voice Call. Unlike other sites, on this site you can receive SMS and Voice calls too. The another feature of this website is to send SMS to email addresses also. Among other online SMS receiving services, this one is the best.
It is the same service as other services. You can receive the SMS online on the mobile numbers provided in the site and bypass OTP verification
Bottom Line!
All the above websites, give you access to different mobile numbers. You can choose any one number and give the same in the website or the mobile application. OTP will be sent to that number. By clicking on that number, you will find the OTP. Enter the OTP and get the access to the site to want. Give it a try today.
Your Personal is Your Personal
No more Personal Mobile Number Sharing